With Facebook and Instagram full of fancy photos of your best buddy partying with his family in a luxurious resort at an equally exotic location, it is completely natural for you to be inclined to choose a similar holiday destination. But, take a moment and think about it, is it truly worth the time or the expense? And the worst part, the stress. Especially in the selfie world, everyone wants to get the best pictures from the best angles at the best possible locations and one-upping everyone else you know is the top priority. With competition levels soaring, your vacation's budget just shot over what you had planned. In the end, your holiday becomes more of a tiresome task than the relaxing break that you were hoping for.  Sit back, take a deep breath and think 'Adventure'. Here are 7 reasons an adventure vacation will make your break more fulfilling and rewarding.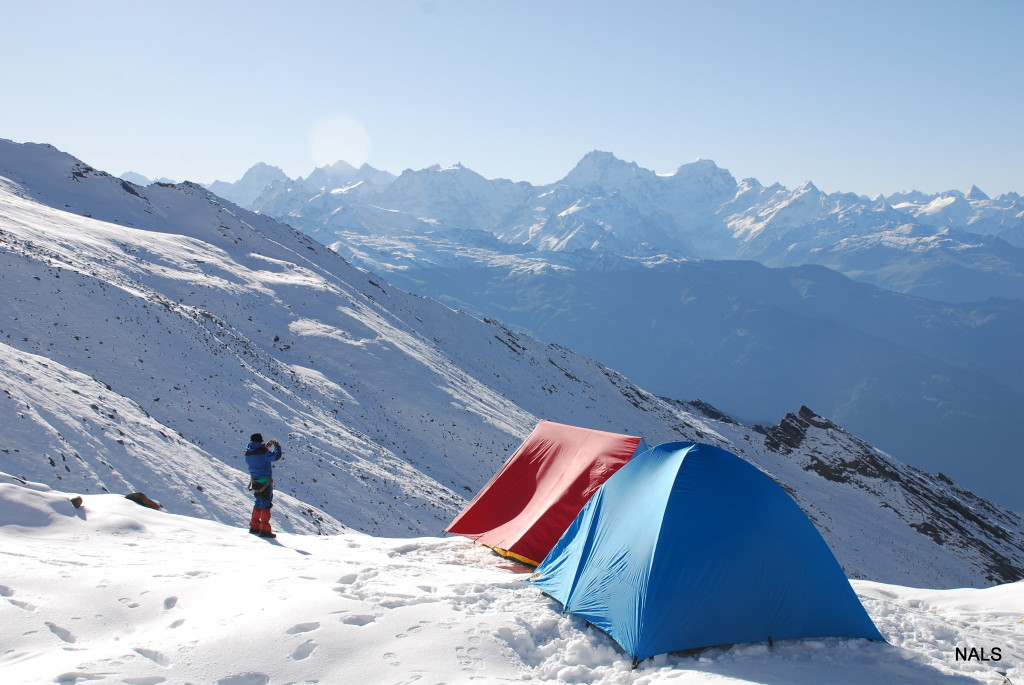 1.  YOU GET TO SEE MANY PLACES THAT AREN'T ON A TRAVEL CATALOGUE  In the world today, there are very few places that you cannot check out online or on a brochure. No matter what country you choose to visit, if you plan on visiting monuments and museums, they will take up so much of your time, that you simply don't have the time to do anything else. These places are usually crowded too which makes visiting them all the more tedious. A trekking expedition in the Himalayas though, is a whole new world. No crowds, beautiful panoramic views, snow capped mountains, lush green valleys, fresh stream water, hot springs and a lot more. The best part is, you can enjoy it by yourself. No tickets or queues or counters.
2. YOU DON'T HAVE TO WORRY ABOUT HOLIDAY WEIGHT  I honestly feel this is a huge plus. How many of us go on a spectacular vacation after religiously having followed the "ideal" diet, only to come back a kilo or two heavier, not to mention the uncomfortably bloated gut. How can that happen even though you watched what you ate? I suppose it's one of those holiday side effects that are unavoidable. But, on an adventure holiday you can be sure that you will not carry excess weight anywhere except in your baggage. Thanks to having your days jam-packed with trekking, climbing, and plenty of activity. You may even come back a kilo or two lighter.
3. SAY BYE-BYE TO STRESS  How often has your relaxing vacation turned you into a ball of stress and frustration? Too often? It's not just you. There are plenty of others in the same boat. The Stress Boat. Vacations take a lot of planning and a lot of effort, months in advance. The hotels, the different special locations, the tour guides, the transport, the food, and if not all this, the packing, the travel package cost comparisons and the endless coordinating can be unbelievably stressful. Stress can kill off the holiday spirit very quickly. On the other hand, you can choose a custom designed adventure expedition package and be done with it following which your only responsibility would be to report at the airport on time. A huge load off your back.
4. YOU WON'T MISS OUT ON YOUR WORKOUT  I dread vacations for only one reason. I miss my daily workouts. The longer the vacation, the longer I have to go without working out. An adventure holiday is like working out and not even realizing it. Doesn't that sound absolutely lovely? If you are on the mountains and climbing, you are exercising. The altitude, the thin air and the inclines all make up for a great workout routine. By the time you are back home, you will possibly sport some nice toned muscles, your cardiovascular system will be at it's best shape and you won't look regretfully at your workout clothes. You can rest assured that your fitness will be better than it was when you left.
5. MAKE STRONG BONDS EVEN STRONGER   Adventure getaways are known to build strong bonds. Human beings are very social and tend to depend on other human beings in unfamiliar environments. So imagine living in tents with your close friends, family or even new people (with minimal distractions by way of technology) and doing things that you don't normally do. You are sure to make amazing friends or get to know the people around you much better than you would elsewhere. You can choose to go with your family or with your best friends, or maybe, for a change, with a group of new people. What could be better than making some true and deep connections with other like-minded people?
6. DISCOVER YOURSELF  In the world today, most people have dozens of friends, hundreds of followers and  millions of friends-to-be. But nobody has the time to be there for themselves. This has come to the point where most people don't even know what to do if they're left alone to their devices (not your gadgets) because nobody has the slightest idea about what they  like and what they enjoy. You have the time for a weekly lunch with your best bud, a movie with your gang of friends and even a short trip with your cousins but you simply don't have time to get your workout routine started, for that book that you've been waiting to read or even the marathon you wanted to train for. For so long, you've been taking decisions based on other people's opinions and trying to meet crazy expectations that you've forgotten how to do anything for yourself. An adventure trip is like your personal vacation and is the perfect way to discover yourself or I should say rediscover yourself.
7. TRY SOMETHING NEW FOR A CHANGE  No, your sightseeing visit to Leh does not qualify as an adventure vacation. It is just sightseeing, where you stay at hotels and go around visiting places. A true adventure would be to stay in tents, trekking from campsite to campsite, carrying your own things, waking up with the sunrise, sleeping under a breathtaking canopy of stars and eating simple food. This is an experience of a lifetime. The very change that you have unknowingly been craving for.
The idea of adventure may seem daunting and completely out of your comfort zone. But don't forget, that is where the magic happens. The next time you plan a vacation, think about a great trekking expedition or a family camping trip. Just give it a try and who knows, maybe you'll end up falling in love with the outdoors. The great outdoors are ready and waiting for you. All you have to do is give up your inhibitions and take a plunge.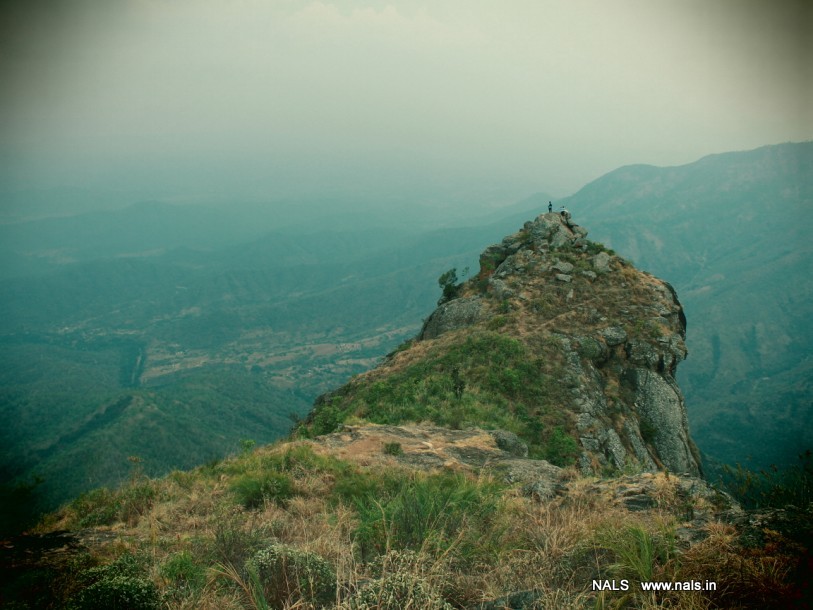 by Srinidhi Seshadri
Fitness and Health Trainer
NALS Outdoors